Transformer: Daniela Pluess wants to pave the way for women electricians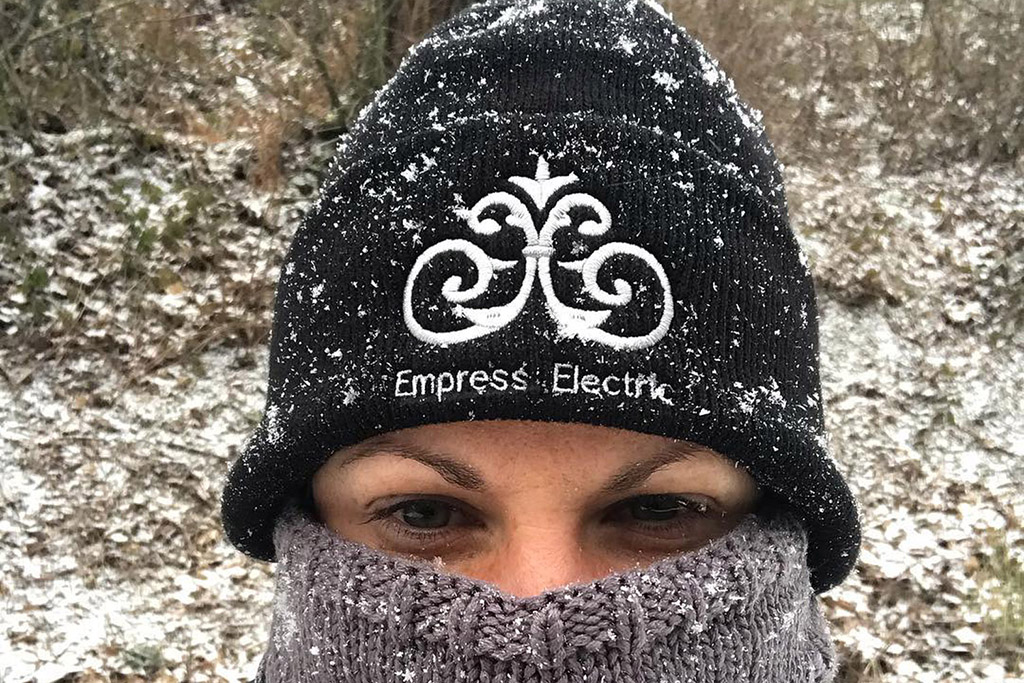 It's probably a good sign that Daniela Pluess is asked how old she is more often than being a female owner of a residential and commercial electrical company – Empress Electric in Abbotsford, BC. But there is still progress to be made, she said, before construction contracting companies are judged entirely on the merit of their work.
"I grew up on the Sunshine Coast and my parents would often buy a house, remodel it and flip it," she says. "My father did most of the odd jobs himself and I helped him. Seeing all the construction and being a hands-on person loved it.
A high school graduate, Pluess enrolled in the BCIT Trades Discovery General program to learn about different trades.
"I couldn't choose between carpentry and electricity," she says. "But I finally decided that I would rather work inside most days than outside in the rain. I also appreciate the mathematical knowledge you have to apply to electrical work. »
Pluess started climbing the construction ladder 13 years ago, working for other contractors. When asked to do a considerable amount of electrical work on a townhouse by a friend, she leveraged the project to launch Empress Electric in the summer of 2018, serving the Lower Mainland and Fraser Valley.
"My daily bread is residential work, but I also have commercial and industrial clients," says Pluess. "We do a lot of maintenance work, but not too much new construction."
Despite a few slow breaks, Pluess says the company has remained busy throughout its first year. She often works 10 hour days. The company's growing workloads prompted her to hire a part-time apprentice who is entering the fourth year of his apprenticeship.
"When I started looking for help, I wanted someone with an existing skill set, not totally green, so I could let her work independently," Pluess says. "It was nice to have another pair of hands, but I also appreciate another way of looking at things. We are more a team than an employer and an employee.
The team's not-so-silent partner is Sparky, a wheaten terrier poodle who runs the office.
Pluess says she meets a lot more women in her profession these days – certainly more than when she started working in the industry. This is not just evident on construction sites, but in electrical supply depots where Pluess lines up alongside other electricians who are women. However, women who own their own electricity company are still rare.
"I never felt discriminated against in the industry," she says. "However, as a woman, I often feel like I have to prove myself – to say, 'yes, I can lift this heavy object and it doesn't matter that I'm a girl.' You feel pressure to step it up and prove to everyone that you can do it as well as a guy.
There are also some subtle differences in how it is handled by clients, especially when presenting a project quote.
"If I present a quote to a man, he is likely to question me much more than if I present a quote to a woman," she says. "They want me to prove that I know what I'm talking about. A woman is more likely to trust me and respect my professional opinion on the project.
In the short term, Pluess wants to replace his van with a van so that he can transport more electrical supplies. In the longer term, she would like to grow Empress Electric into a company of five to ten people. Some of these future employees may be young women who are currently in school.
"If I had the chance to talk to them about construction today, I'd let them know that there's a whole world of employment where you're not tied to a computer," she says. "In a hands-on job like construction, there's such a level of satisfaction when you look back at the end of the day knowing you built something real or made something work. If you have a strong work ethic, there is money to be made in trades and you have the opportunity to grow.